Judges Confirmations Update
---
KEY TAKEAWAYS
As of today, the Senate has confirmed 42 circuit court judges, 83 district court judges, and 2 Supreme Court justices appointed by President Trump for a total of 127 judgeships.
A little under a quarter of all active circuit judges are Trump appointees.
By the end of this week, the Senate will likely have confirmed 37 judges since the change in post-cloture debate time on April 3 – far more than the 7 judicial confirmations in the same period of time before the change.
---
The Senate has continued its work to restock the federal judiciary with judges who believe in constitutional government and the rule of law. In 2019, the Senate has confirmed 12 circuit court judges so far, adding to the 18 confirmed in 2018, and 12 in 2017. With the expected confirmation of Peter Phipps to the 3rd Circuit this week, Trump appointees will constitute 24 percent of active circuit court judges.
Circuit Judges Confirmed by Circuit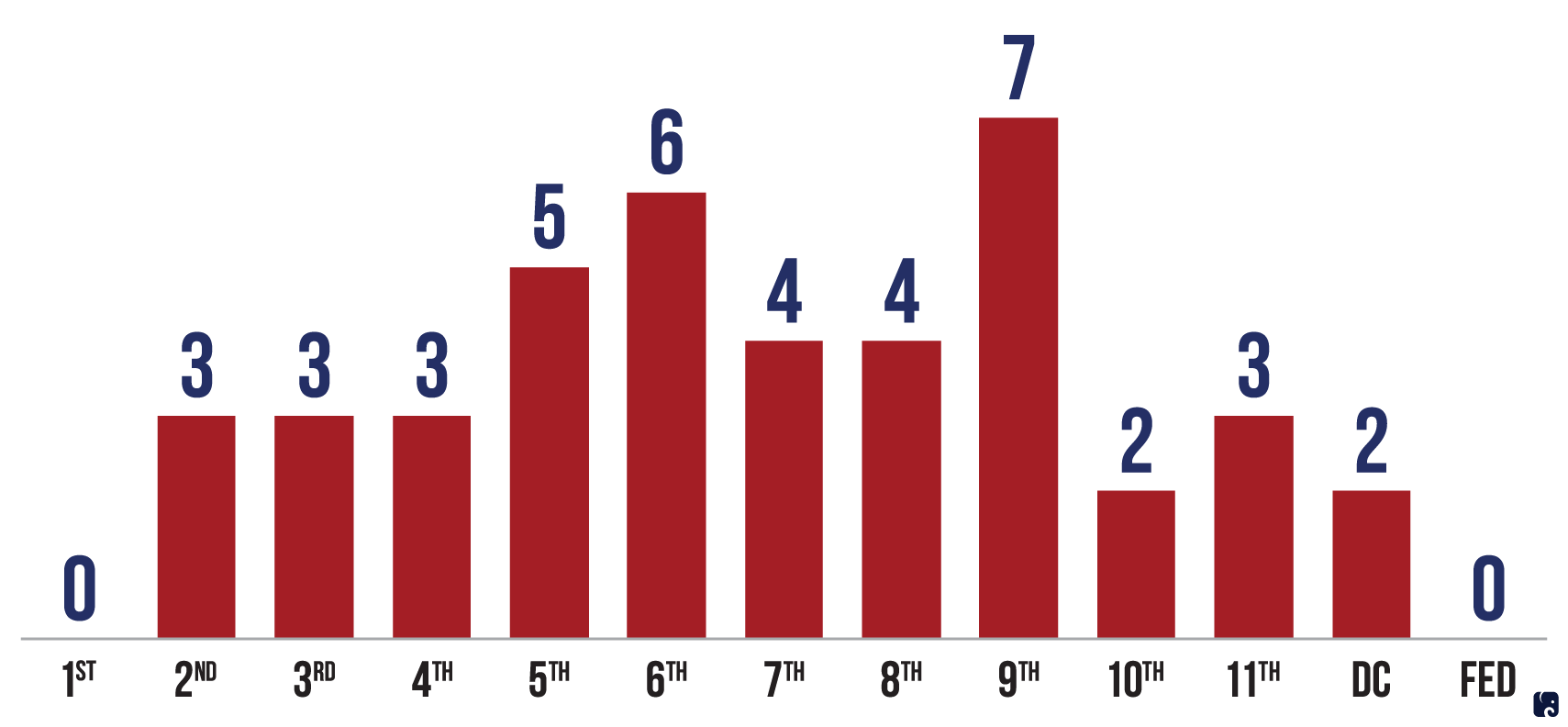 The confirmation of district court judges is also making an important difference in the legal system in many states. District court judges hear trials, establish the facts of cases that might later be heard by appellate courts, and account for many future circuit or Supreme Court nominations. The Senate has confirmed 83 district judges holding seats in 27 states, Puerto Rico, and the District of Columbia. The states are:
Post-Cloture Debate Time Change
On April 3, the Senate lowered the amount of time required for post-cloture debate for certain nominees, including district court judges, from 30 hours to 2 hours. Democrats had been using the 30 hour requirement to waste time. They virtually never used anywhere near that much time to actually debate. By the end of the week, 55 session days after the debate time change, the Senate will likely have confirmed 37 judges. In the 55 session days before the time change, the Senate confirmed just seven.
Judicial Confirmations Improved by Debate Time Change
---
Next Article
Previous Article