Border Security by the Numbers
---
KEY TAKEAWAYS
The U.S. southwest border with Mexico is 1,950 miles long, with 650 miles protected by a pedestrian or vehicle barrier, and a portion of the remainder having natural obstacles.
Illegal border crossings are up by more than 30 percent since last year, with 396,579 people apprehended trying to cross our southwest border in fiscal year 2018.
There are 16,600 Border Patrol agents and 8,100 military troops currently deployed to guard our southern border.  
---
Border security funding will be taken up by Congress during this year's lame duck session as negotiators complete discussions over the fiscal year 2019 Homeland Security Appropriations bill. In addition to funding for border agents, the bill will include resources for wall construction and immigration enforcement.
Current Map of Barriers Along America's Southwest Border
border security by the numbers
Southwest Border Apprehensions – Fiscal Year 2015 to Today
Illegal Traffic Decreased After Sections of Wall Built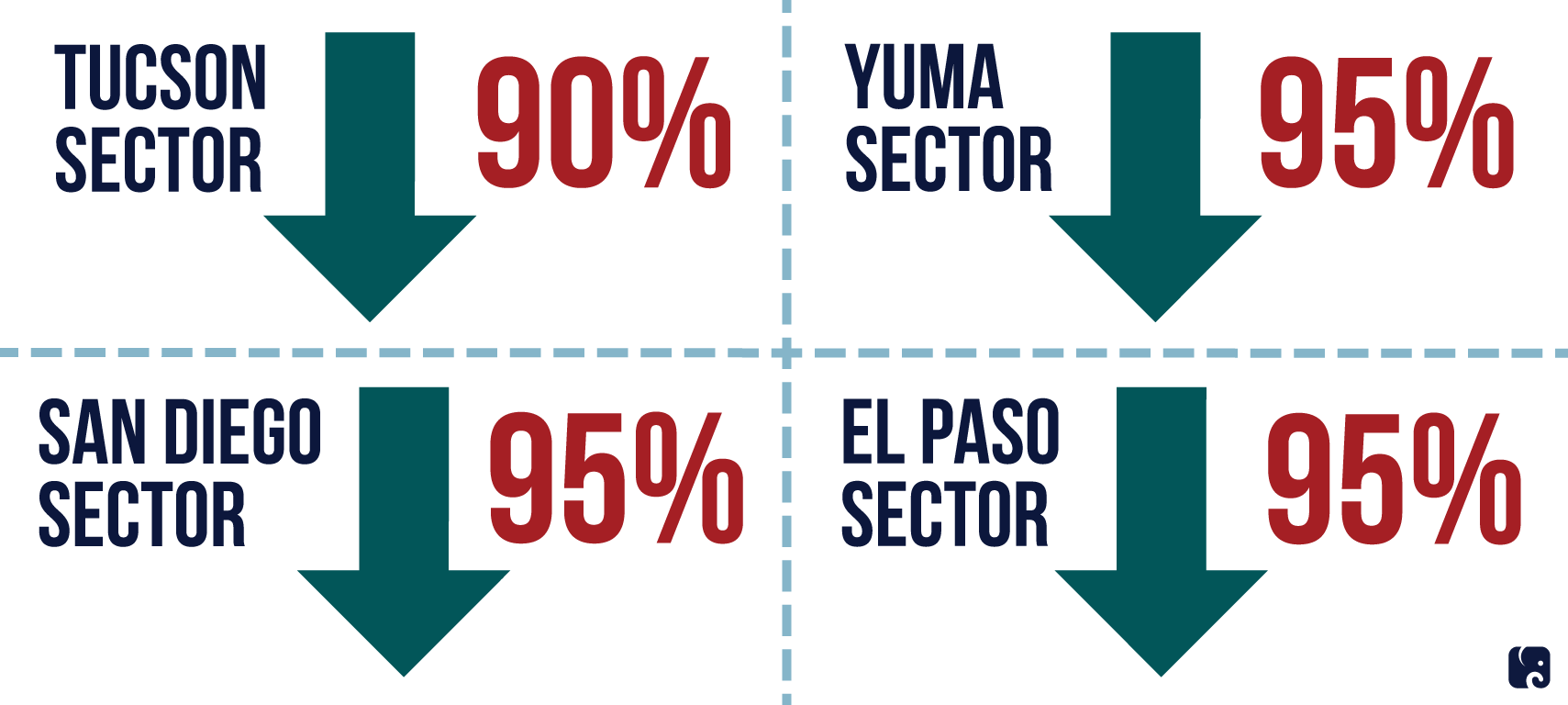 ---
Next Article
Previous Article